[typography font="Inconsolata" size="34″ size_format="px" color="#13198a"]Proposal for AUC Alumni: Mobile Apps[/typography]

Being a loyal Alumni myself, I always love to see my university ahead of all others in all aspects. My company V3Ads LLC is a pioneer in Social Media and Mobile Marketing. We've worked last year with the Alumni office to help them ramp their social media image and make use of the latest technologies in that field. Our efforts were highly appreciated that I was awarded AUC's Distinguished Alumni Award.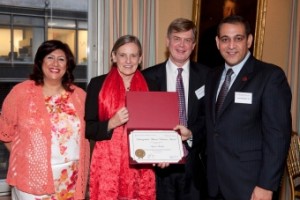 Smartphones are taking over. It is estimated that by year 2013, the use of mobile devices for web browsing and information seeking will be five times that of traditional laptops.
Today we are proposing to bring AUC into this cutting edge world by creating an Alumni mobile app which will connect the university with its Alumni. Dynamic content (videos, pictures, events, and more) will be updated in real-time via feeds from the university and available at the click of a button on Alumni smartphones.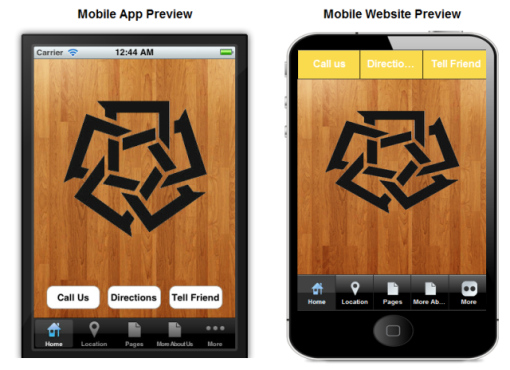 The proposal is to create the app for Android phones (Google), iPhones (Apple) and an HTML5 mobile site for all other devices including Blackberry.
One of the advantages of a mobile app (not a mobile site), is instant notifications. AUC will be able to "push" a notification with an update, an event or any other news they wish their Alumni to be aware of. Current statistics show that push notifications have a 97% open rate as opposed to 15% for SMS messages and 4% for traditional email.
As a loyal AUCian, I am willing to offer the two apps (subject to Apple's approval) + the mobile site + maintenance and push notifications for a year for only $5300. This offer is already about a fourth of what other companies would charge for this bundle (we've checked).
For a limited time, if you use the coupon "aucloyalty" on google check out, you will receive an additional 32% discount bringing the total to an incredible low price of $3600. The coupon expires in 14 days. Also, if AUC does a direct deposit in our bank account in the US before 9/18, then the price will also be $3600.
[mp_store_navigation]
Thank you and looking forward to working with you,

Ayman Shalaby
CEO, V3Ads LLC